Hyundai Santa Fe: Tire Pressure Monitoring System / TPMS Sensor. Description and operation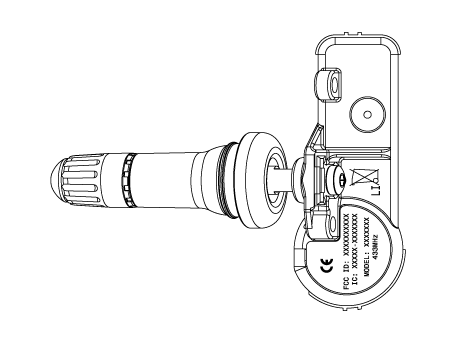 1.

Driving state

Sensor transmissions occur every 1 minutes and pressure is measured every 15 seconds.
2.

Stationary state

Sensor transmissions does not occur and pressure is measured every 60 seconds.
3.

Auto learning status

When driving after stopping more than 15 minutes , sensor transmissions occur every 33 seconds and pressure is measured every 10.8 seconds.
4.

Off status

The TPMS sensor is not operated.

Due to stock status, does not measured pressure, temperature, battery status.
5.

Alert State :

When a 2 psi change in pressure from the last transmission occurs, transmit tire information immediately.

The pressure is measured every 2 seconds.
Categories
Speedometer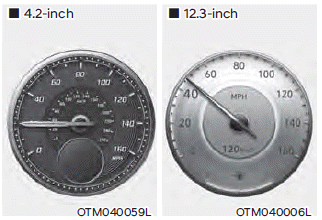 The speedometer indicates the speed of the vehicle and is calibrated in miles per hour (MPH) and/or kilometers per hour (km/h).
Tachometer